Monday, October 18, 2010
Model 1: Pembaca Multimedia Berwarna Untuk Kawalan Akses (pintu) & Waktu Kehadiran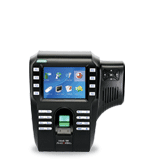 i-Kiosk 100 (3.5" 65k skrin TFT warna, 12,000 finger print template)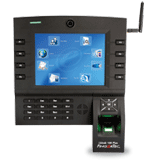 i-Kiosk 100 Plus (8.0" 65k skrin TFT warna, 12,000 finger print template)
Model 2: Sistem Kawalan Akses Pintu & Waktu Kehadiran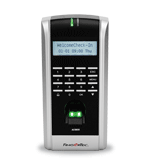 AC900 (1,500 finger print template)
Model 3: Sistem Pengunci Pintu
Keylock 6600A (Zinc Alloy)
Sistem integrasi: Sistem Masa Kedatangan (Time Attendance System)

TCMS V2 is a comprehensive powerful management tool designed exclusively for FingerTec's fingerprint, facial and card systems terminals. TCMS V2 software has been in the market for a decade, translated to various languages, and is being used by millions across the globe to manage time attendance and access control for small to big business operations.

TCMS V2 comes fully loaded with all the powerful features, allowing users to automate company's timekeeping, attendance tracking, labor scheduling, data collection and access control in a centralized database.

TCMS V2 can centralize multi-models and multi-terminals of up to 999 terminals over IP
network, to cope with your company's growth over time.

Pontmach Technology - Your Technology Partner